How to Volumize Hair in 7 Easy Ways
Want to live that "big hair, don't care" fantasy? It'll take a bit of styling know-how and some professional-caliber tools to achieve truly sky-high tresses. From blow drying the right way to using thickening hair products, all of these methods will give your hair a serious boost. 
So learn exactly how to volumize hair with these 6 easy tricks! Mix and match your favorite tips from the list, and trust us - you'll have lush, voluminous hair in no time.  
Blow Dry With Round Brush
Let's start with a classic. The path to voluminous hairstyle success begins with an excellent blowout done with a round brush. 
Make sure to choose a blow dryer with powerful airflow like our Interstellar Blow Dryer, since that'll allow you to achieve faster results with less heat damage. As for the round brush, the larger the better. TiriPro's 65 mm professional round brush is one of our favorites, for instance. 
The secret is to roll the hair around the brush as you dry each segment of hair. This will give your hair a curve and lift, for perfect volume. 
You can even change up your angle of attack depending on the direction in which you want your hair to flow. Curve the brush backward for a wind-swept 90s-style blowout or hold it horizontally as you roll for a simple but voluminous style.
If you do the opposite and hold the blow dryer close to the hair while brushing it from the outside, you'll actually end up with a very smooth, sleek look. It can be very sexy but isn't what we're going for today.  
Try a Blowout Brush
Blowout brushes make it even easier to achieve a voluminous blowout. They're like a blow-dryer and a round brush in one. As you brush your hair, the barrel emits hot air to rapidly dry and style. It'll allow you to volumize hair perfectly with just one hand!
Using a blowout brush for volume requires a similar technique to using a round brush. Hold the brush below each section of your hair, and roll it as you brush. We're huge fans of the Almost Famous blowout brush when we're in a rush!  
Use Volumizing Mousse 
How to get volume in flat hair with minimal styling time? Volumizing mousse is the ticket. 
If you're not familiar, volumizing or thickening hair mousse is a lightweight cream infused with polymers. The polymers are tiny and invisible, but they coat the hair to give it a thicker look, a lift, and quite a bit of hold without any crunch. 
These mousses work best if you apply them prior to blow drying, but you can also use them after the shower and let your hair air dry. Focus on applying it to the length of your hair, and avoid the roots or else your hair might look a little greasy.
Add Some Curls 
Curling your hair will give you immediate volume. Yes, even beyond what a blow dryer can achieve! It's a particularly effective way to get more volume in straight hair. 
For best results, curl your hair after you've already blow-dried it. Choose a curling iron with a large barrel to guarantee fuller curls, like our Interstellar Cosmic Digital Clip Curler.  
You don't have to curl every hair segment, though! With a few clever twists, you can add a lift where it counts. After curling, you can shake out the hair for a wavy look. 
If you're going for a full-volume updo, curling your hair will also give your style better hold. 
Tease (Carefully) for Volume at the Roots 
Teasing, also known as backcombing, is undeniably the most effective method for volumizing hair at the roots. To tease, all you need is a small, rectangular brush with flexible bristles. 
Lift up your hair in sections, and bring the brush in from the underside. Then, brush from the mids towards the roots. This method basically creates micro-tangles by bunching your strands together. 
Once you're done, let the hair down, and use a paddle brush to carefully smooth down the outside, without untangling the teased underlayer. 
For even better results, prep your hair with some dry shampoo or hairspray first. This will make the hair a little "grippier" so you won't have to spend as much time backcombing. 
The problem with teasing is that it can be a little damaging, and detangling after the fact can be difficult. To keep your hair healthy, we recommend saving this technique for special occasions. 
Powder or Dry Shampoo To The Rescue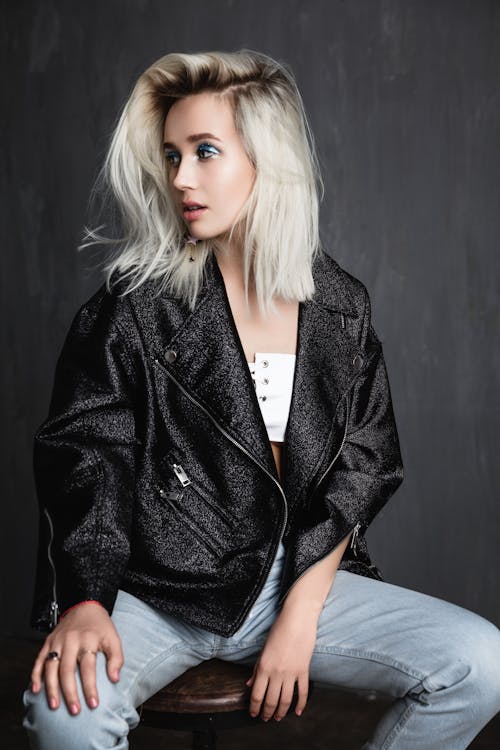 How to give hair volume at roots without damage or teasing? This is the time to reach for powder, be it a volumizing powder or dry shampoo. Powders work a lot like the polymers in a thickening mousse, adding some bulk and lift at the base. The difference is that they don't add any greasiness. 
They're particularly useful when you need a hair refresh! Dry shampoo, especially, will absorb any oils your scalp produces, helping you to bring back the wow factor if it's been a few days since you washed and styled it. 
Get a Haircut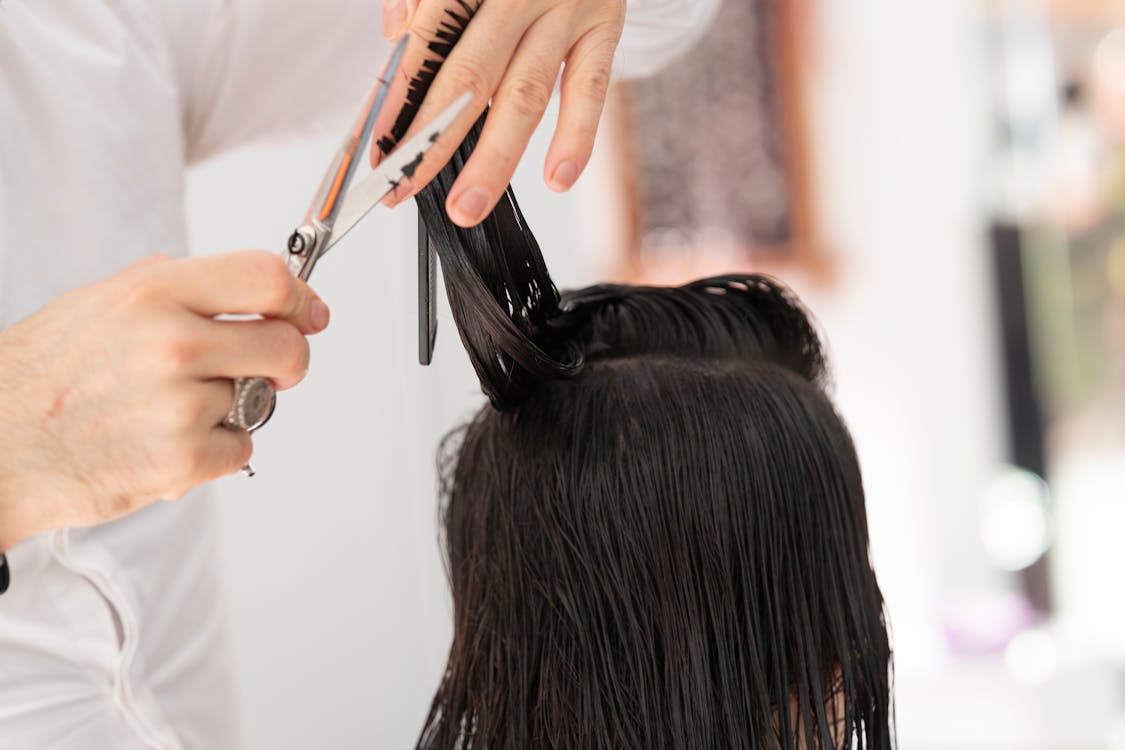 The right haircut can help you add volume to thin hair even without constant styling. If your hair is bulky or heavy, all of that length will actually pull it downwards which will make it look flat. 
Ask your hairstylist for a haircut that'll give your hair more volume. The right approach depends on your natural hair texture. Underlayers might make more sense for one person while a shag might work better for someone else. This is where going to an experienced hairstylist that you love and trust makes all the difference! 
Go Big or Go Home 
Big hair is beyond achievable! Now that you know how to add volume to thin or flat hair, you're basically unstoppable. 
Some of these hacks are super easy to try day-to-day, like using a blowout brush or adding some thickening hair mousse. We recommend saving others, like teasing, for special occasions. 
If you give any of these volumizing hair tips, let us know! Tag us on our Instagram with your look and let us know how you achieved it! 
Love, 
GLISTER